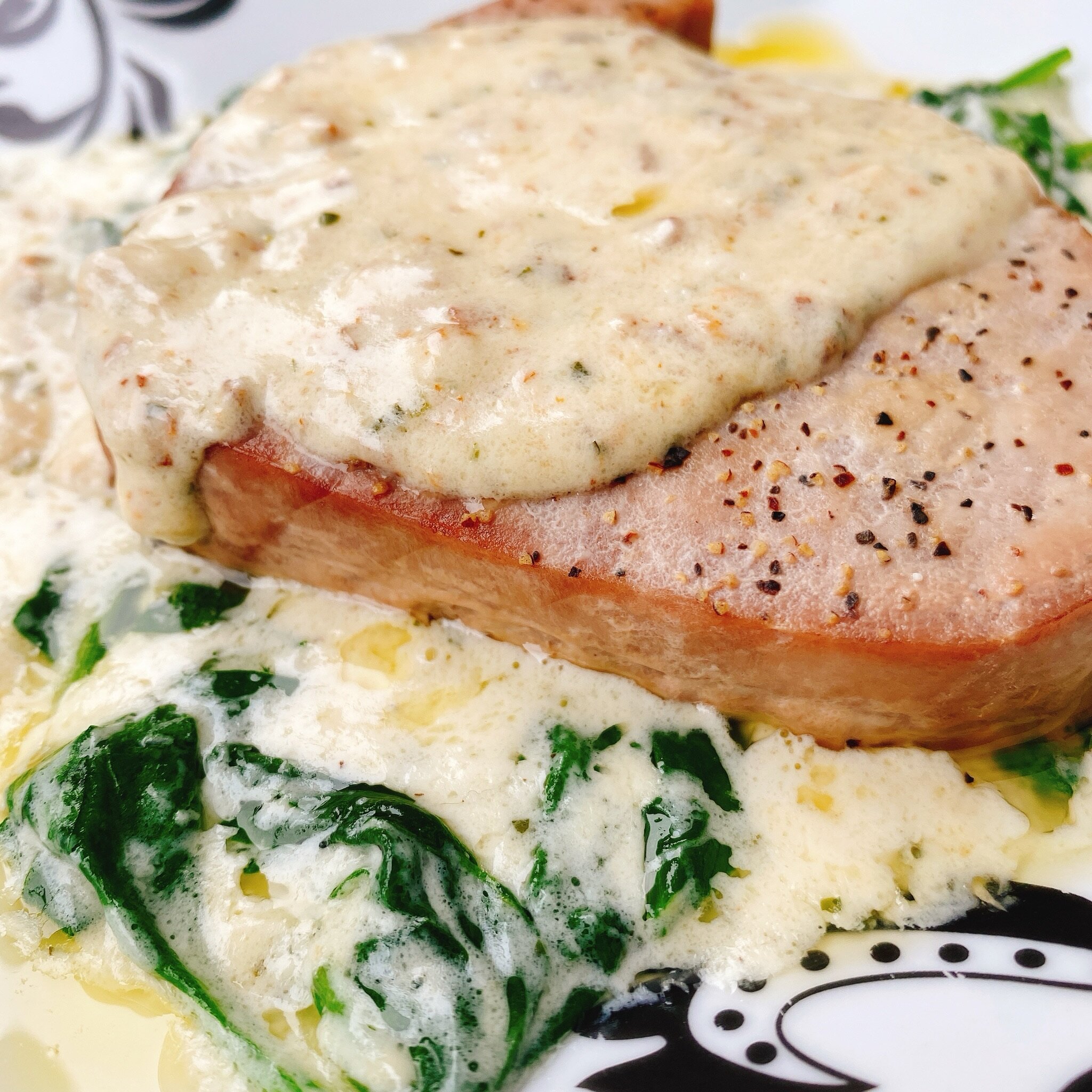 Source
Yield
2 servings
Ingredients
1 tablespoon butter
2 5-ounce tuna steaks 
Salt and ground black pepper to taste 
⅓ cup fat-free half-and-half 
¼ cup garlic-and-herb spreadable cheese
1 teaspoon lemon juice 
2 cups fresh spinach
Instructions
Heat a nonstick skillet over medium heat. Melt butter in the hot skillet. Season tuna steaks with salt and pepper and place in the skillet. Cook for 3 to 4 minutes per side. Remove to a serving plate and keep warm.
Add half-and-half and spreadable cheese to the same skillet and stir until incorporated. Add lemon juice. Set 2 tablespoons of the sauce aside. Add spinach to the remaining sauce in the skillet and cook until wilted, 1 to 2 minutes.
Divide spinach between 2 plates and place tuna steaks on top. Serve reserved sauce over the steaks.
Nutrition Info
Per Serving: 304 calories; protein 38.5g; carbohydrates 7.3g; fat 13.4g; cholesterol 98.3mg; sodium 399.3mg.